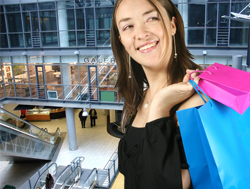 Digital Signage in the Retail Industry
Digital signage has a great many applications in the retail industry. Texture, POP, direct to customer and guidance are just a few of the many areas that digital signage can be used.

POP is the most obvious area and a proven player. Statistics indicate that POP signage can increase impulse purchases by as much as 70%. With those kind of numbers it is a no-brainer to implement a program involving POP signage. Digital signage comes in with the ability to change messages instantly instead of waiting for print or chalking a board.

Direct to customer lets you put up advertizing network signage. This is revenue generating space that is far more effective than posters. Posters cannot move and talk and they can only deliver one message.

Guidance signage is a great way to guide customers to what they are looking for and is much more useful that a standard map. Perhaps you would like a mapping system that changes as you change product or layout.