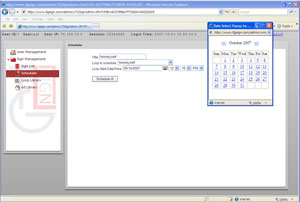 The scheduler allows a user to update content on their signs in the future. They simply add a new schedule and give it a title. They select the loop they would like to display on the sign or group of signs and then select a date and time. When the sign or group of signs reaches the date and time they will download the new content assigned to them.
One sign can have as many schedules assigned to it as a user would like to use.
A user has the ability to edit the schedule and assign a new loop to that schedule. When they are done the system will update the content of all signs using that schedule.