Lowertown is an area of downtown St. Paul, Minnesota, where the artist community is thriving. Our deep ties to the area, as well as the positive energy that surrounds this area, made this the perfect location to start our company. 

Our offices are across the street from Mears Park (Named for a business man that brought color to the television picture tube). The park is beautiful all year round and is a gathering place for the diverse artist community. Park Square Court, the building in which our offices reside, is a historically renovated structure. The building is connected to the downtown St. Paul skyway system (miles of indoor sidewalks that connect many of the buildings of downtown). This is a very nice feature that allows for long walks and sunshine in the bitter winter months.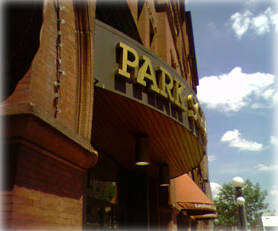 The LTG team is made up of creative, high-energy people that have many years of experience in digital media production. In our vast experiences, we have found that the greatest challenge of the industry is creating the perfect blend in communicating art, as well as technology. We came together out of our desire to create a talented team that addresses, and can accomplish these challenges.
We at LTG know that you, the consumer of media, marketing, technology, and combinations there within, will be best suited with our team.